Our freshly roasted coffees:
---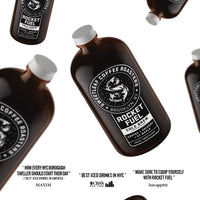 Rocket Fuel is now available for purchase on the online store
Now available for delivery to selected East Coast states!
Buy now
PRESS AND MEDIA
"WHAT MAKES SWEETLEAF DIFFERENT FROM OTHER ESPRESSO BARS IS THEIR APPROACH"

DAILY NEWS
"...ROCKET FUEL AND VOODOO CHILD, TWO SPECIAL ICED COFFEE DRINKS HERE, BOTH A FAR CRY FROM THE SACCHARINE CONCOCTIONS SERVED AT THE CHAINS."

Eater
"ONE OF THE MOST CIVILIZED THINGS ABOUT LONG ISLAND CITY."

The New York Times
Share Coffee with Friends
Send a friend a 20% discount to our online store and receive your own $5 credit when they place their first order!
START EARNING!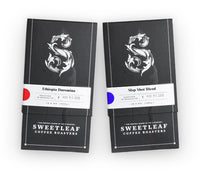 Sweetleaf Coffee Roasters